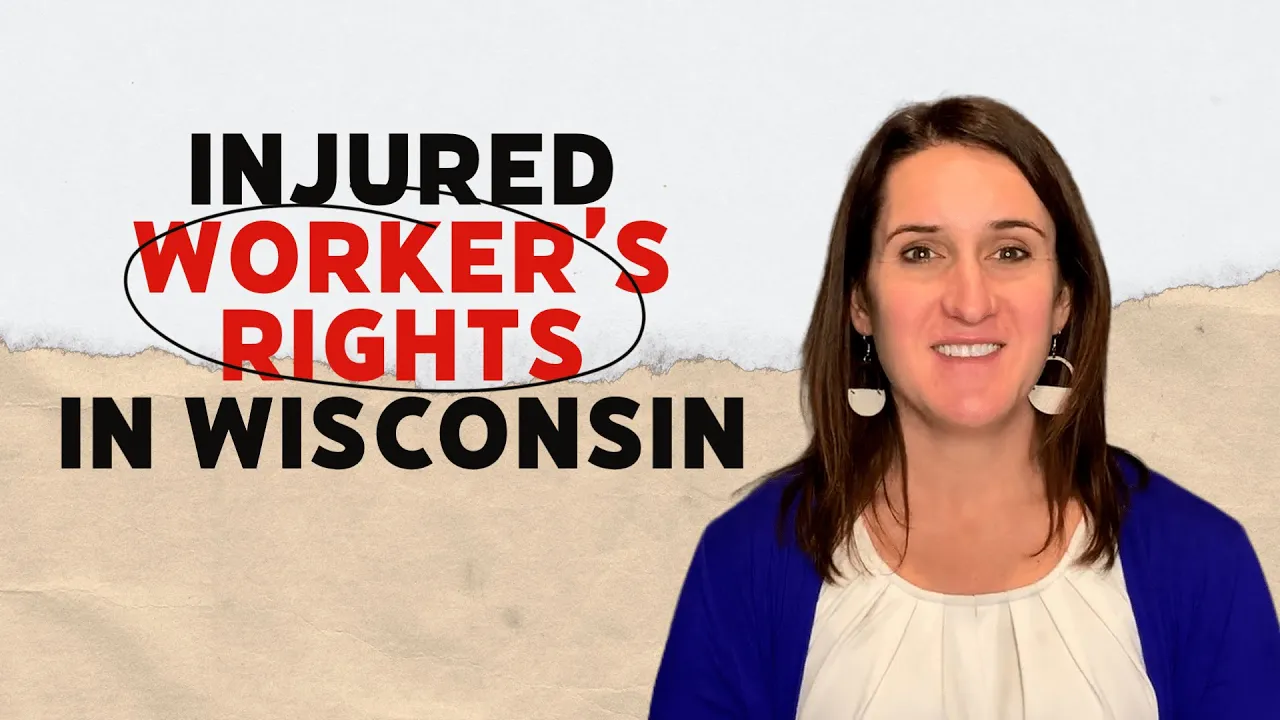 Injured Worker's Rights in Wisconsin | Workers' Comp Chiropractor in Sun Prairie, WI
Hi, I'm Dr. Steph Pinnow with Noble Choice Chiropractic here in Sun Prairie, Wisconsin. Today's segment is going to be all about injuries at work and what rights you have if you are the victim of a work comp injury.
Your Rights After Suffering a Work Related Injury
So there's three main rights that we have in the state of Wisconsin, the first one, that is, if you were injured at work, you have the right to receive benefits. So this meaning that compensation from time that you are off work. So there are some exceptions to this. In general, you are able to receive any sort of comp benefits, as long as it wasn't intentional. So if you didn't, you know, intentionally injure your back doing something. So you could get paid if you are participating in an activity off duty. So for example, if you are maybe a police officer, and you have your annual softball game versus the fire department, and you hurt yourself in that game, that's not considered a work injury. And then the third exception to that is that if and this is actually written, like, in the laws, if you are participated in horseplay at the job site, or if you initiate a fight with somebody else, they're not going to pay you for that either. So first, right is your the right to receive benefits.
The second right has to do with medical care, and that's where we come in. And that's that if you're injured at work, you have to recite the right to receive medical care. So in Wisconsin, we have something called first and second choice, doctors or medical care. So what that means is, if you get injured at work, you can choose whichever provider you would like to go to. So for example, if your normal insurance doesn't cover, like coming to see us, but you were injured at work, you can come and see us, it's the right to the first choice. If something happens, and like let's say you're going to a certain medical doctor that you chose, or who's in your actual like insurance network, you don't like that doctor or you don't agree or you don't feel like they're handling your case, well, you can have a different doctor come in and choose to work with them and set so that would be your second choice. So you do not have to go to where your employer tells you you have to go, you do get a choice in the matter of who you'd like to see, it gets a little bit tricky when you have a third choice. So they consider a third choice. Like, let's say you went to two physical therapists, and this is your third one. Or if you wanted to go to somebody out of state, that has to be agreed upon with mutual agreement with the insurance carrier who's paying for your medical care. So that's where it gets a little bit hairy there.
There's also a myth that you have to have approval from your insurance company to go to certain doctors. So you don't need to have an approval from your insurance company to go to the emergency room. If you have like any sort of emergency treatment that's needed. You don't need a referral if you are going to another doctor in the same practice. So if you're coming to see me, and I'm not there one day, and you see Dr. Jonathan, that sign, you don't have to let them know about that. And then the third instance is if we or whoever Dr. C refers you out to a different practitioner, you don't need approval for that either.
The third right that you have as a work comp victim is the right to confidentiality. So this is pretty big. This is saying that there should be no medical information spread about you. Unless it's between the parties in terms of who's paying for the claim, and the employers and the employee who's injured. So there shouldn't be any talk about what happened at the workplace and there should be no medical information shared. That's all very confidential.
So there you have it, three rights that you have as an injured worker, right here in Wisconsin. Hope you learned something new. Thanks.