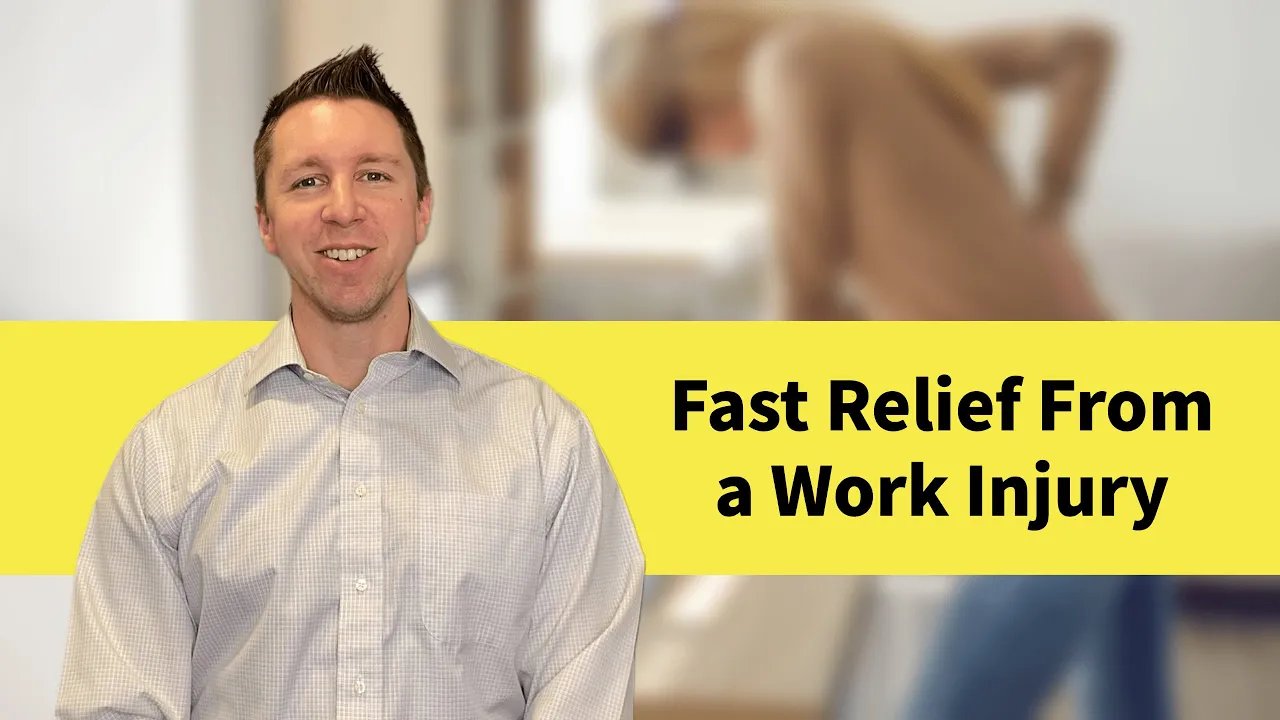 Fast Relief From a Work Injury | Workers' Comp Chiropractor in Sun Prairie, WI
Hi, if you are dealing with a work comp claim right now you know how important time is. Not only the time to file your claim to get everything covered with work comp, but how important it is to get back to doing what you love to do.
Our Comprehensive Consultation, Exam and Individualized Plan Helps You Heal Faster
So at Noble Choice Chiropractic, how we help you heal quicker and get back to all the things that you love, starts with the first visit our office where we go through a detailed exam, a detailed history to find out exactly how the injury occurred, and then go through digital X rays to see how your spine specifically moving in that injured area. So we can find out exactly where the subluxations are, where any problems are in the spine. And then we can get straight to the root of the problem, correct it and get you back doing all the things that you love as quickly as possible. You see, each person gets an individualized plan on how to best get back to their best self. And so we'd love to go through that with you to help you out going forward. And so it all starts with that first visit. We go through we sit down, do a history, consultation, an exam, we'll go through range of motion, we'll do any orthopedic testing necessary, take those digital X rays. And then from there, we've got a great idea of how we can help you going forward. And it's just great to see the results to see people back doing the things that they love.
So if you are dealing with any sort of work injury right now and you need help, give us a call. We'd love to help you out going forward. Thank you!